Are you looking for quick and easy recipes you can prepare when you don't have much time to cook a big meal? Need recipes for wholesome homemade dishes for days when you are too tired to spend much time in the kitchen? You have no reason to worry when you can count on these delicious and simple dishes that can easily be made with frozen vegetables.
Frozen vegetables such as frozen peas, frozen corn, frozen mixed vegetables, and more are convenient and save you a lot of time. When you can easily have these ingredients at your service, it is as good as having ready-to-eat food—no cleaning, peeling, chopping, and, most importantly, no frequent trips to the market. An additional advantage of buying frozen vegetables is having a year-round supply of seasonal vegetables without paying a high price and receiving a consistently high-quality product.
The following recipes can be easily prepared with frozen vegetables to save time and effort without compromising quality, taste, and nutrition!
Potato and Peas Sabzi with Farmland Frozen Green Peas
A wholesome and simple preparation that you can enjoy for a meal with some fresh rotis or rice. The Potato and Peas Sabzi requires very little effort and does not require many ingredients. This is a recipe you can count on for days when you are short on time or too tired to cook an elaborate meal. Potatoes have a long shelf life and are always available in our homes. When you bring home Farmland Frozen Green Peas, a year-round supply of fresh and juicy peas is possible. A quality product that has been hygienically cleaned and packaged to provide you with a convenient, safe, and nutritious supply of frozen peas all year round.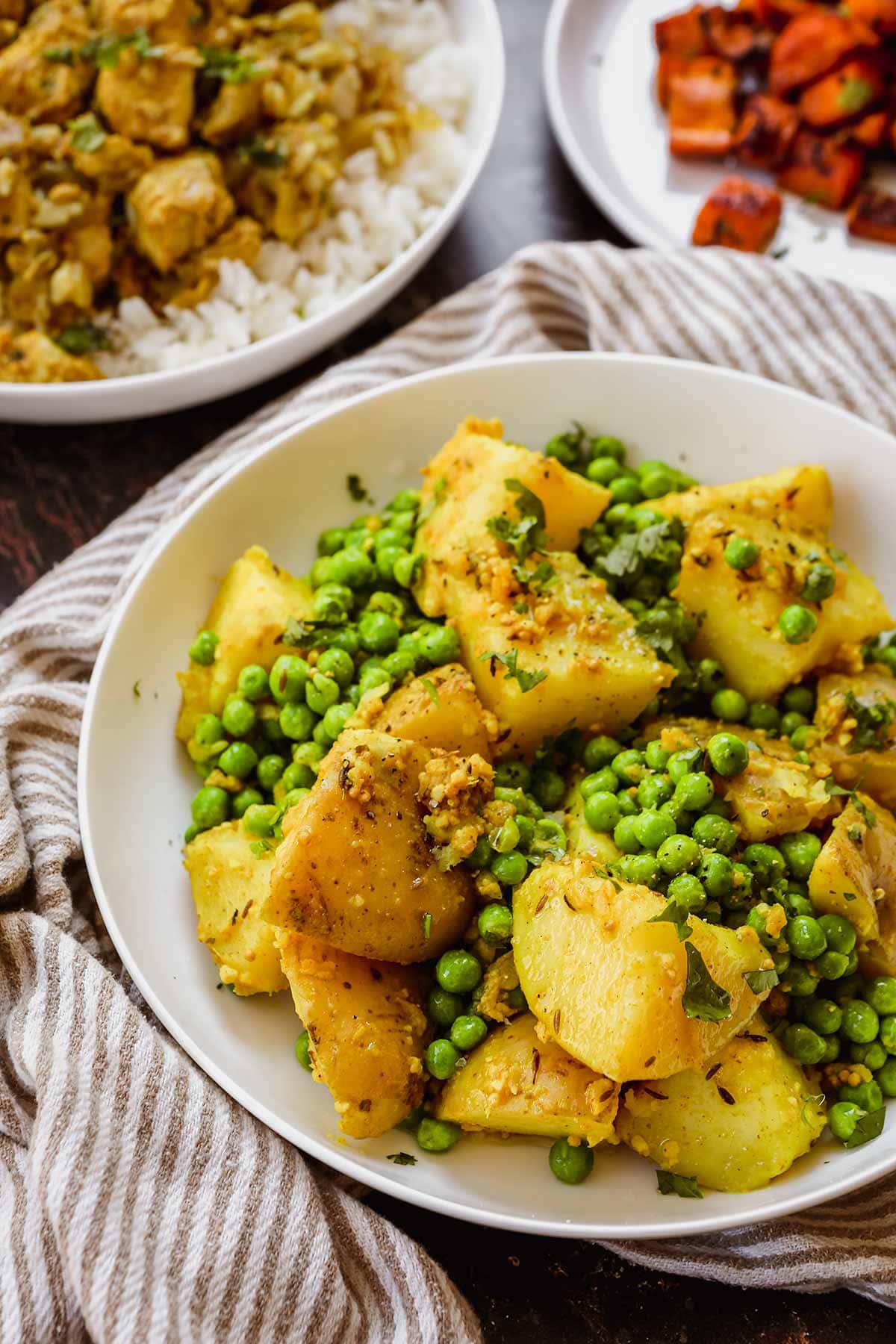 Carrot Peas and Potato Mix with Farmland Frozen Green Peas
Carrot Peas and Potato Mix is a delicious preparation you can do with hot wheat rotis or rice and enjoy a satisfying meal with the family. This dish combines vegetables in a savory curry that can be cooked and served within minutes. It is a great choice to add to your loved ones' lunchboxes. This tasty dish is also a big hit with little kids who may often be fussy about eating vegetables. The Carrot Peas and Potato Mix recipe is simple; it is as good as ready-to-eat food. You can reduce preparation time and effort by bringing Farmland Frozen Green Peas home. To preserve their nutrition, these high-quality frozen peas are a dependable solution for your cooking needs, pre-cleaned, hygienically packaged, and individually-Quick-Frozen.
Mixed Vegetables Pulao with Farmland Frozen Mixed Vegetables
A gorgeous and flavourful preparation with a medley of healthy vegetables, Mixed Vegetables Pulao is a simple recipe for a family meal. Mixed Vegetable Pulao is a wholesome dish that requires very little preparation and ingredients when you have Farmland Frozen Mixed Vegetables at home. Forget spending hours cleaning, peeling, and chopping your favorite vegetables when all you need is Farmland Mixed Vegetables in your freezer. This pre-cleaned, carefully selected, and sourced mixture of Green Beans, Green Peas, Carrots, and Cauliflower is a dependable kitchen partner you can trust any day.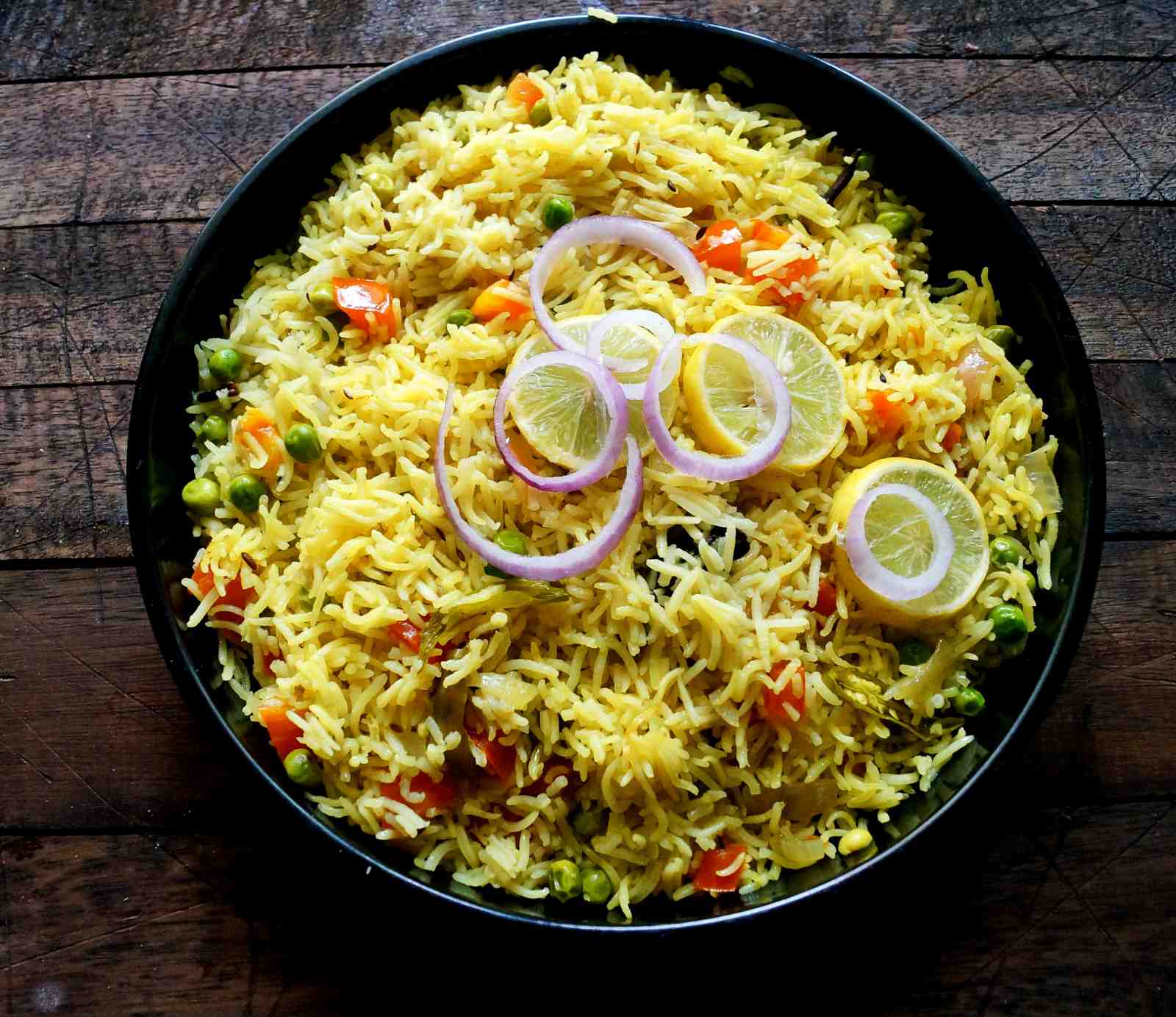 Sweet Corn Soup with Farmland Frozen Sweet Corn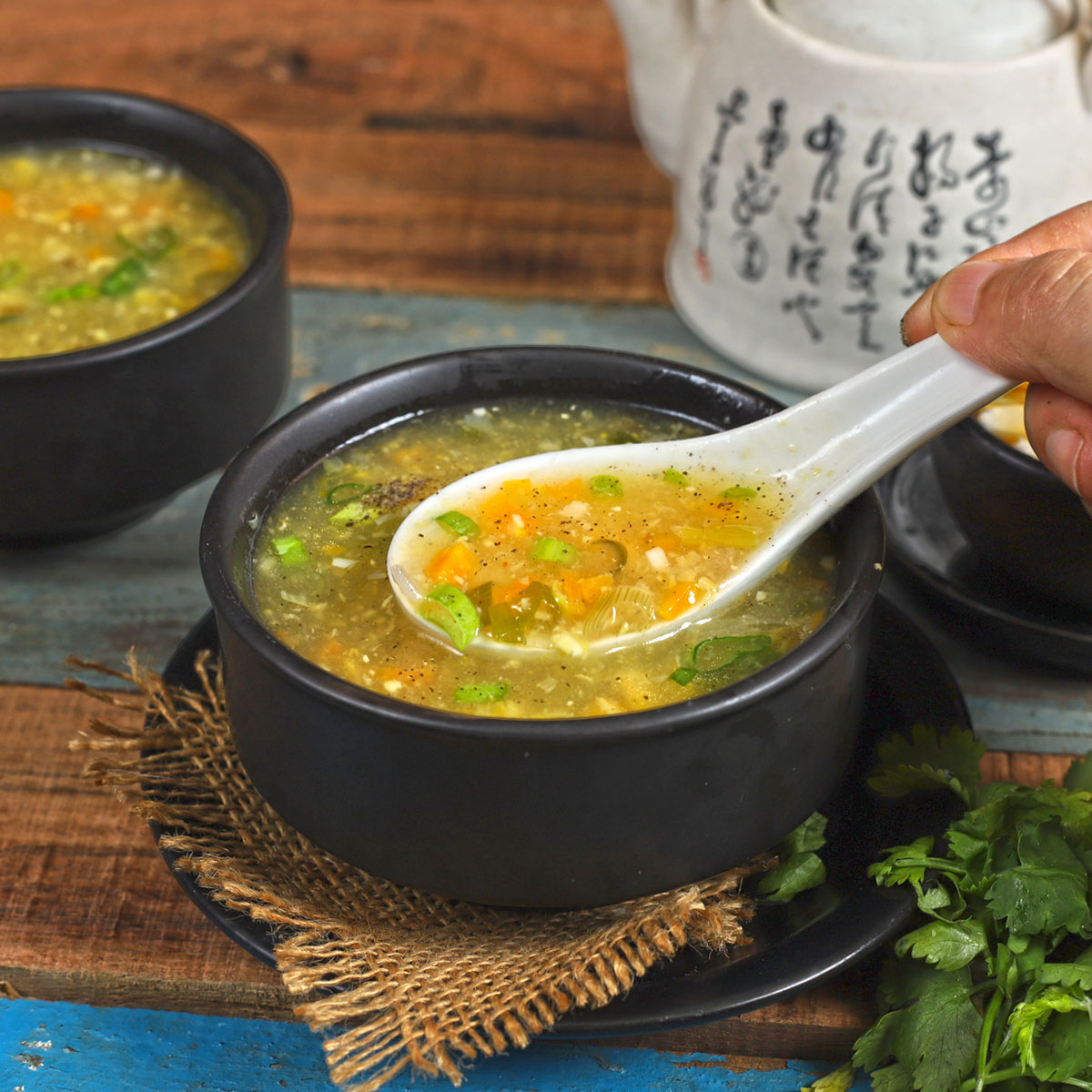 The Sweet Corn Soup recipe is a classic and is loved by everyone. Full of crunchy veggies, this creamy soup recipe is an ideal choice for a snack or a light meal. The Sweet Corn Soup recipe is suitable for children and adults alike. Now, preparing a satisfying and yummy bowl of Sweet Corn Soup can be easier and more convenient with Farmland Frozen Sweet Corn.
When the craving for your favorite soup begins to surface, you won't need a trip to the market. A pack of Farmland Frozen Sweet Corn in your freezer is the perfect solution for all your cooking needs. Farmland Frozen Sweet Corn is sourced from the choicest corn-growing regions of Maharashtra. Pre-cleaned, juicy, and hygienically packaged to assist you in making the most delicious homemade recipes for you and your loved ones.